Michel Valiadis.  As some members will already know, Michel died on 17 February 2015.  He and his wife Alison, presented the first of the Christmas Treats at our meeting last December.  The funeral service will take place at Oakley Wood Crematorium next Tuesday, 3 March 2015 at 2.30pm.
ooooooo
Subscriptions.  Annual subscriptions (still £7-50 per person) are now due and the Group's programme card for 2015-16 is available to members. 
AGM   A reminder that the AGM will be held on Friday 20 March 2015 at 7.00pm.
Last Call for Supper.  Anyone wishing to purchase a ticket for the Supper after the AGM should contact Gill Ashley-Smith, 3 Green Farm End, Kineton, CV35 0LD  tel: 01926-640545 email: ashley@pasgas.plus.com  Payment will be required before the night, so if you wish a ticket as a receipt for payment and are unable to collect in person, please enclose a self-addressed envelope.
The ticket price is £10-00 per person and, as I have said before, represents fantastic value and a significant reduction on the price for the previous two years, whilst still maintaining Isobel Gill's high catering standards.  After the Supper, Chris Mills will be conducting a 'virtual' auction where no money is required but you can test your valuation skills.
Outings 2015.  Further details of the three summer outing will be available at the AGM.  Bookings can be made at the meetings in April and May.
Warwickshire Parishes Symposium Saturday 16 May.  I attach details of this interesting event, together with an application form.  The K&DLHG has offered to a stall for the day.
With best wishes
Peter Ashley-Smith, K&DLHG secretary
1 March 2015
---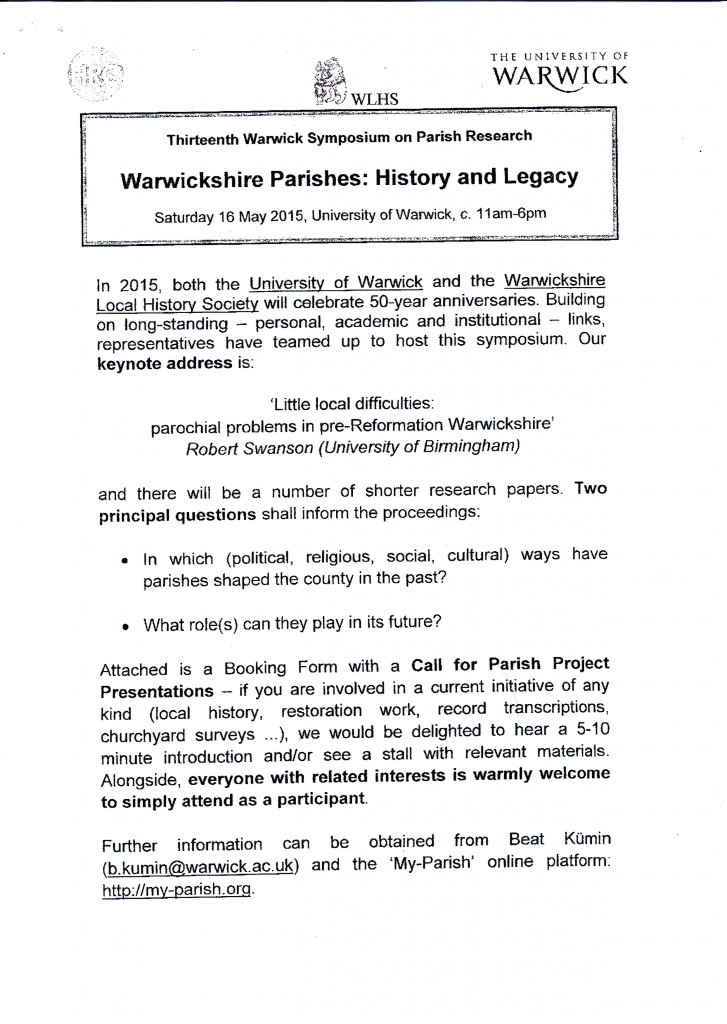 ---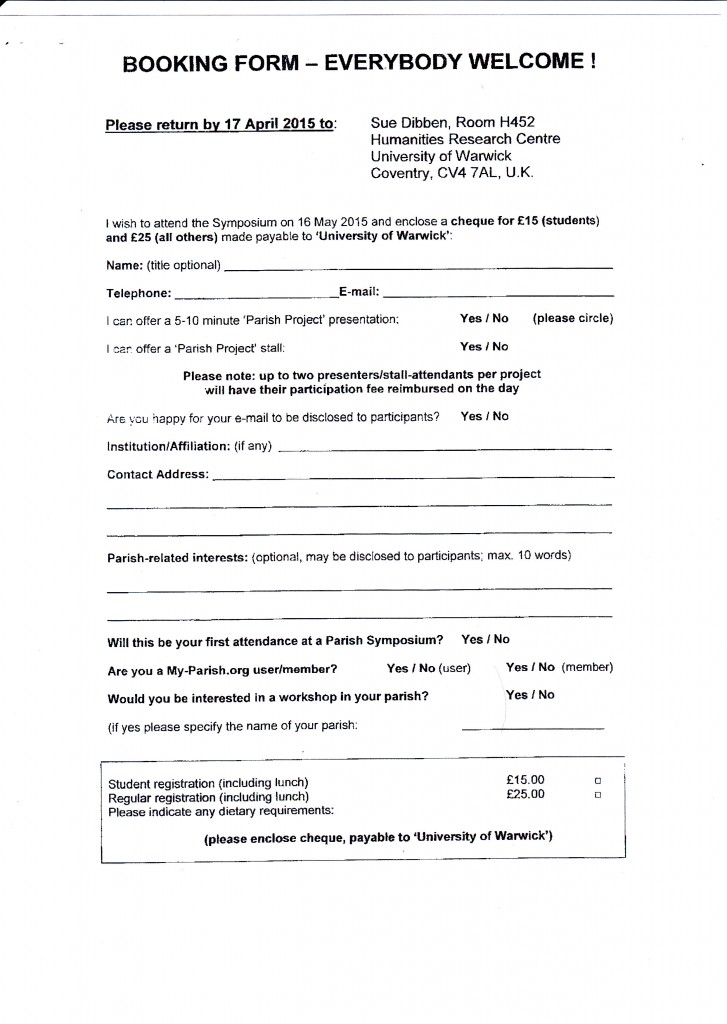 Download the symposium application form